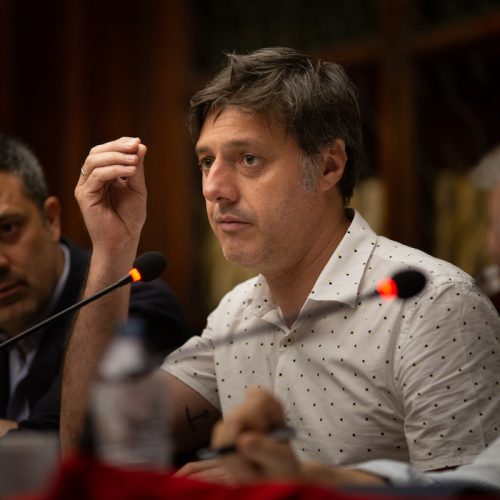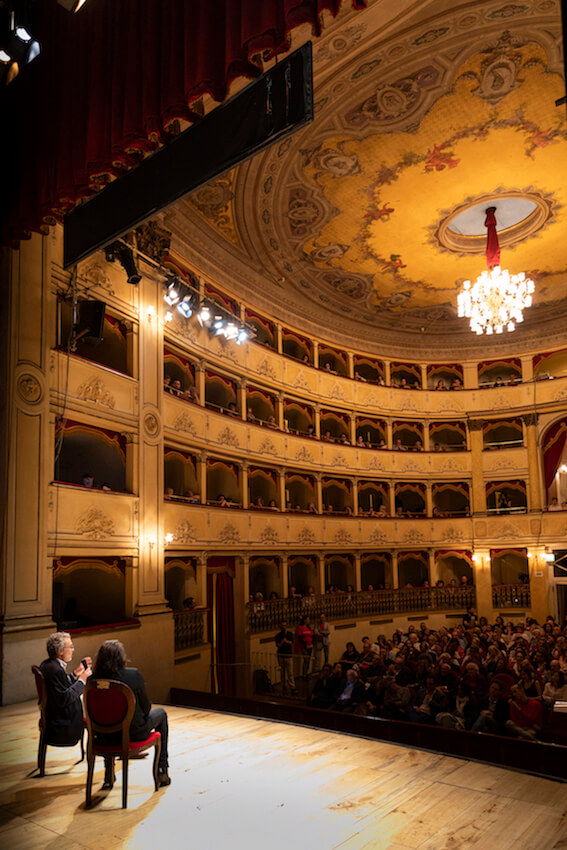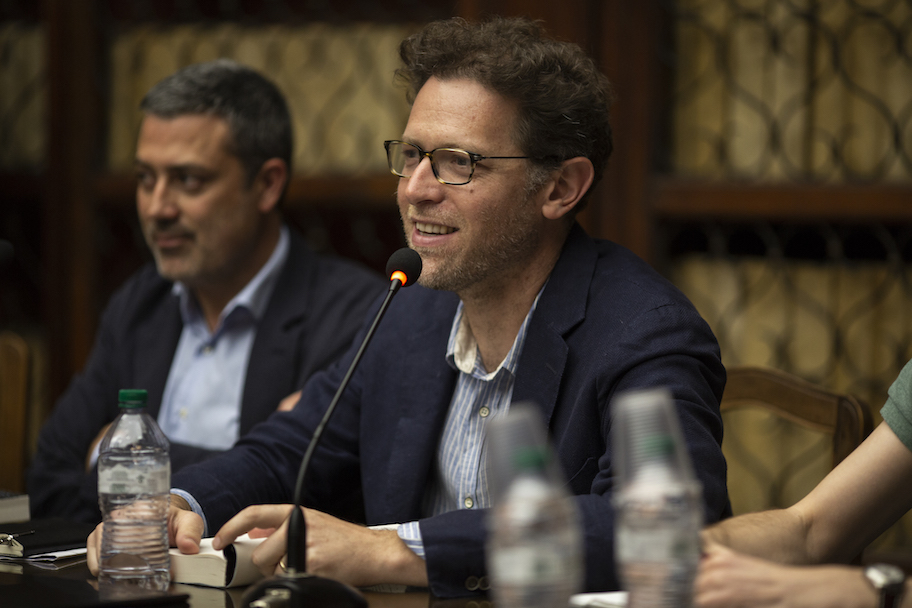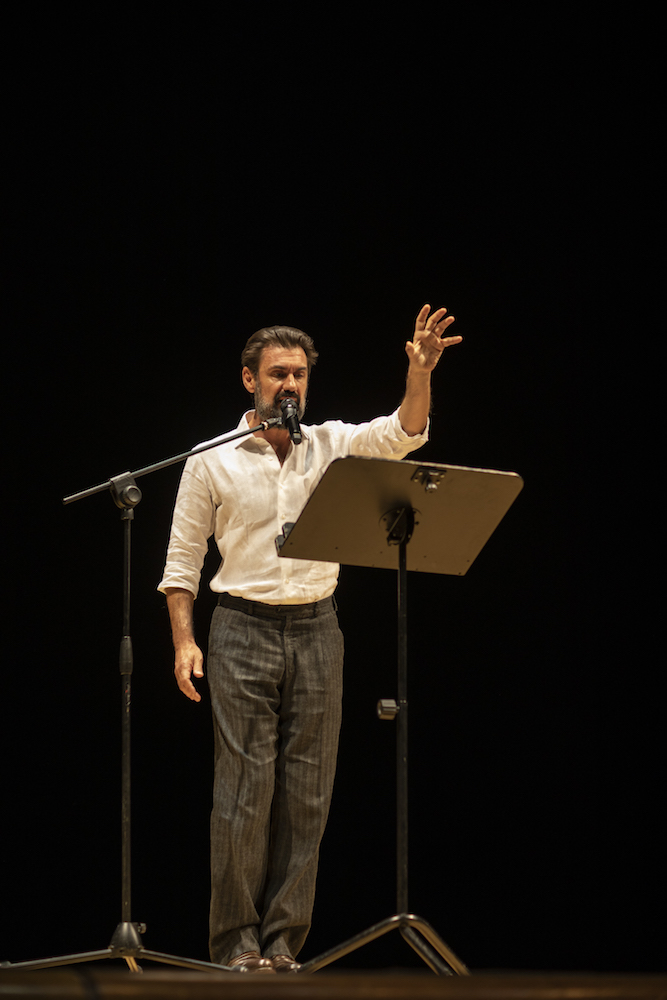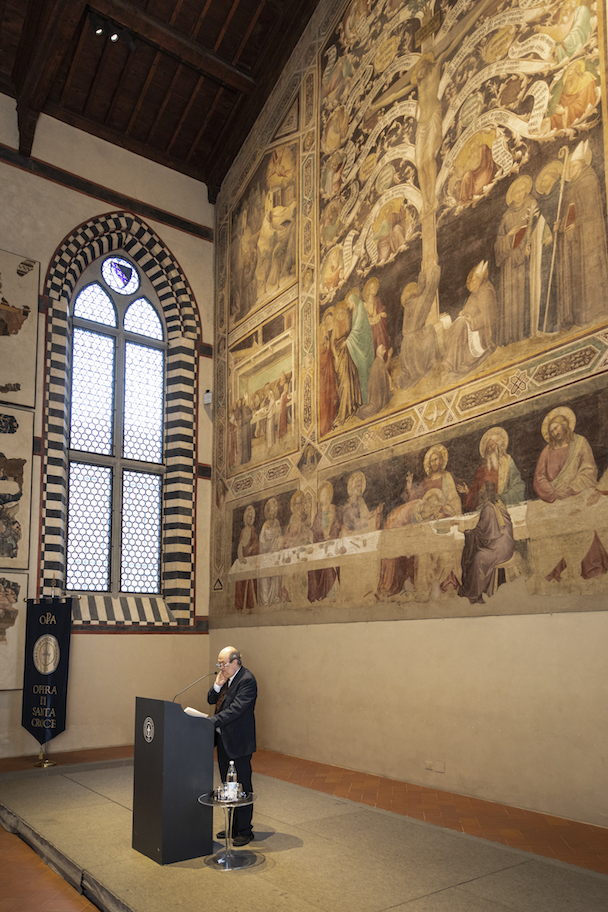 PREMIO GREGOR VON REZZORI CITTÀ DI FIRENZE​
17th Edition
May 30th – June 1st, 2023
The Premio Gregor von Rezzori – Città di Firenze was conceived in 2007 under the initiative of The Santa Maddalena Foundation. At the time it took place in the Abbey of Vallombrosa, and in 2010 it moved to Florence. It is made up by three days of events, conferences and meeting between writers and the public in the most evocative venues the city has to offer. It culminates in a ceremony where the best work of foreign fiction published in Italy in the previous year receives an award, along with the best translation into Italian. Figuring amongst past winners are Hisham Matar, Juan Gabriel Vasquez, George Saunders, Annie Ernaux and Richard Powers. One of the main events of the Premio is the yearly Lectio Magistralis, held in the past, amongst others, by Michael Cunningham, Zadie Smith, Emmanuel Carrère, Margaret Atwood and Colm Tóibín. The jury for the foreign fiction section is composed by Beatrice Monti della Corte, Andrea Bajani, Maylis de Kerangal, Ernesto Ferrero, Alberto Manguel and Edmund White. The jury for the best translation into Italian is composed by Andrea Landolfi and Paola Del Zoppo.
THE WINNER IS: COLM TÓIBÍN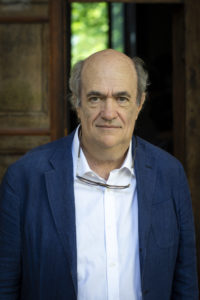 for his admirable
Il mago (The Magician)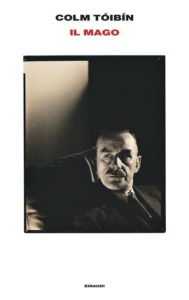 (Einaudi, trans. by Giovanna Granato)
"It is difficult for me to speak of Colm Tóibín as one of the many writers who came to stay and work at Santa Maddalena, because Colm was my first guest, coming here because he was writing his book on Henry James. He wanted to absorb the atmosphere of Florence in those days, and in this house so far away from everything he still found an atmosphere, little details, some sign of gentility. Those visits became more frequent, and went hand in hand with the trips we took together. Our friendship was also seeing together, developing a common way of looking. Colm could look at my way of looking with an ironic eye. Rewarding Colm is after all very easy: I think Colm is one of the most original and interesting writers that these years of intense work with artists have given me." – Beatrice Monti della Corte
FOREIGN FICTION SHORTLIST
Premio Gregor von Rezzori – Città di Firenze is conceived and organised by the Santa Maddalena Foundation chaired by Beatrice Monti della Corte, is promoted by Centro per il Libro e la Lettura del MiC, sponsored by Regione Toscana and supported by Comune di Firenze, Fondazione CR Firenze, Unicoop Firenze and Credito Cooperativo del Valdarno Fiorentino. Realised in collaboration with Gabinetto Scientifico Letterario G.P. Vieusseux, Opera di Santa Croce, Porto delle Storie, Fondazione Teatro della Toscana, Todo Modo, Università per Stranieri di Siena, Università degli Studi di Siena. Rai Cultura is the media partner.
Anuk Arudpragasam
Passaggio a nord (A Passage North)
La Nave di Teseo
tras. by Andrea Silvestri
Hernan Diaz
Trust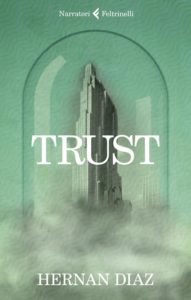 Feltrinelli
trans. by Ada Arduini
Lauren Groff
Matrix
Bompiani
trans. by Tommaso Pincio
Colm Tóibín 
Il mago (The Magician)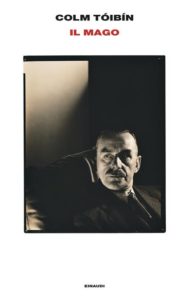 Einaudi
trans. by Giovanna Granato
Antoine Volodine
Le ragazze Monroe (Les filles de Monroe)
66thand2nd
trans. by Anna D'Elia
The Prize for best translation into Italian 
has been assigned by the jury composed of Beatrice Monti della Corte, Andrea Landolfi, and Paola del Zoppo to:
Bruno Arpaia 
for the translation of
Il Castello di Barbablù (El castillo de Barbazul)
by Javier Cercas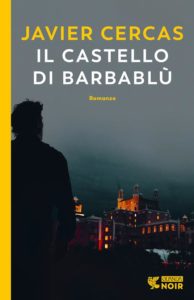 Guanda
–
Marcello Prayer read some extracts
«Unfortunately, the world situation has certainly not improved since last year, but this does not seem to have affected the work of the writers of the Premio Gregor von Rezzori – Città di Firenze, now in its 17th edition. This year's choice is particularly eclectic and brings us closer to distant worlds, demonstrating once again how writing crosses all borders. An essential solace in these uncertain times.»
Beatrice Monti della Corte
Press office
Patrizia Renzi
patrizia@renzipatrizia.com


Coordination Santa Maddalena Foundation
Caterina Toschi


Organisational secretariat Santa Maddalena Foundation
Matilde Castagnoli, Emma Paoli, Edoardo Archi


Communication
Studio Neri Torrigiani | www.torrigiani.com