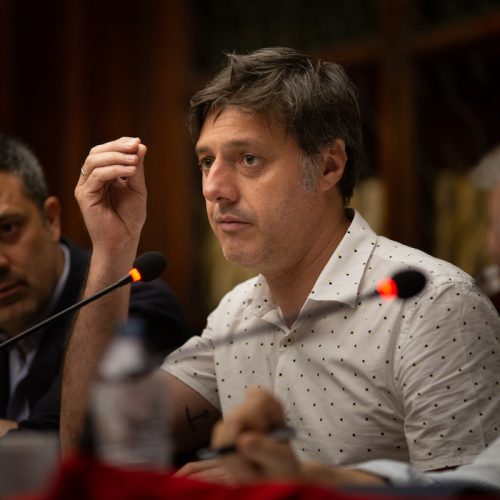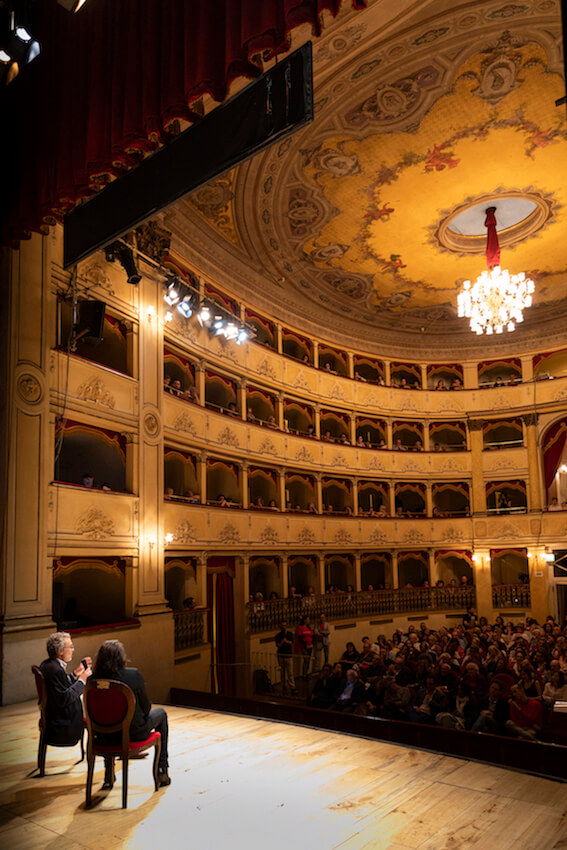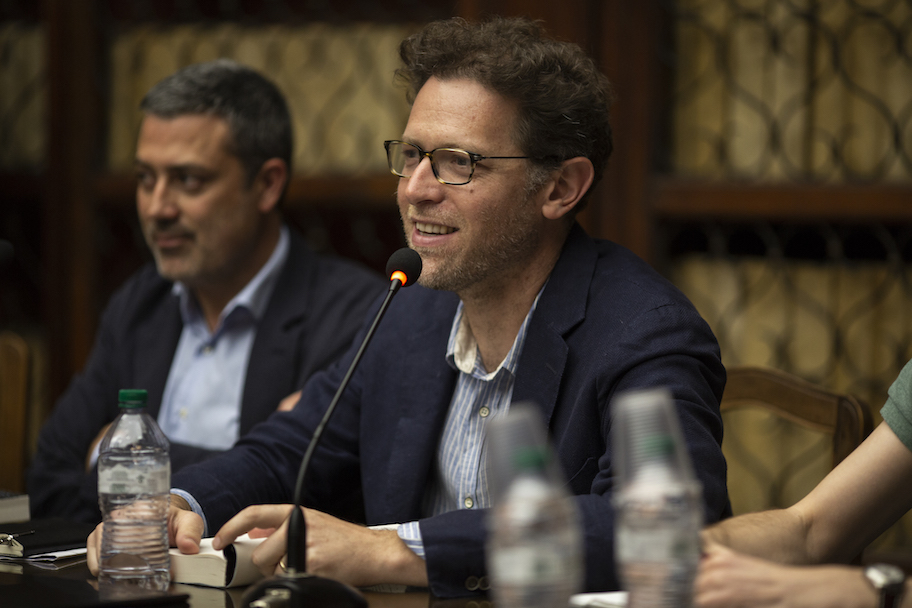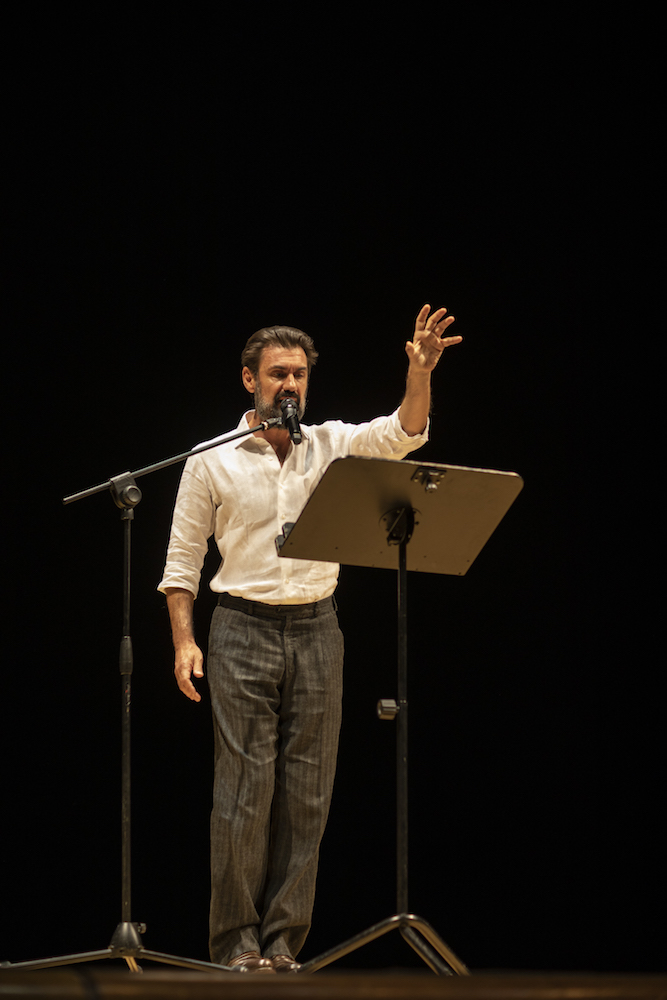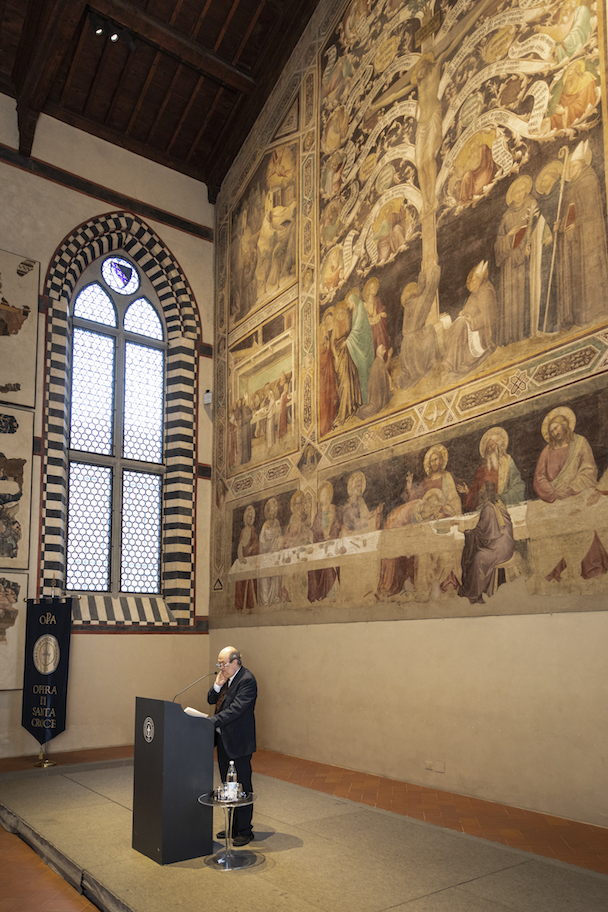 PREMIO GREGOR VON REZZORI CITTÀ DI FIRENZE​
16th Edition
May 30 – June 1, 2022
The Premio Gregor von Rezzori – Città di Firenze was conceived in 2007 under the initiative of The Santa Maddalena Foundation. At the time it took place in the Abbey of Vallombrosa, and in 2010 it moved to Florence. It is made up by three days of events, conferences and meeting between writers and the public in the most evocative venues the city has to offer. It culminates in a ceremony where the best work of foreign fiction published in Italy in the previous year receives an award, along with the best translation into Italian. Figuring amongst past winners are Hisham Matar, Juan Gabriel Vasquez, George Saunders, Annie Ernaux and Richard Powers. One of the main events of the Premio is the yearly Lectio Magistralis, held in the past, amongst others, by Michael Cunningham, Zadie Smith, Emmanuel Carrère, Margaret Atwood and Colm Tóibín. The jury for the foreign fiction section is composed by Beatrice Monti della Corte, Andrea Bajani, Maylis de Kerangal, Ernesto Ferrero, Alberto Manguel and Edmund White. The jury for the best translation into Italian is composed by Andrea Landolfi and Paola Del Zoppo.
Announcement of the winner of the 16th edition
with Beatrice Monti della Corte and Volker Schlöndorff
from Santa Maddalena
Javier Marías (Tomás Nevinson)
in conversation with Claudio Magris
for his admirable
Tomás Nevinson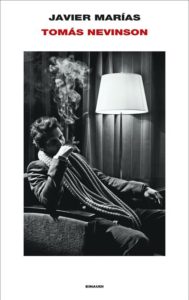 (Einaudi, trans.by Maria Nicola)
Premio Gregor von Rezzori – Città di Firenze is conceived and organised by the Santa Maddalena Foundation chaired by Beatrice Monti della Corte, promoted by Centro per il Libro e la Lettura del MiC, sponsored by Regione Toscana and supported by Comune di Firenze, by Fondazione CR Firenze, Unicoop Firenze and Credito Cooperativo del Valdarno Fiorentino.
The Media Partner of Premio Gregor Von Rezzori is Rai Cultura.
Louise Erdrich
Il guardiano notturno
(The Night Watchman)
(Feltrinelli, trans. by Andrea Buzzi)
Georgi Gospodinov
Cronorifugio
(Time Shelter – Времеубежище)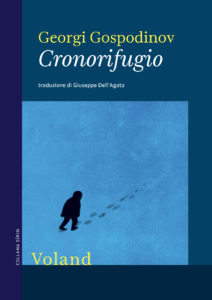 (Voland, trans. by Giuseppe Dell'Agata)
Benjamin Labatut
Quando abbiamo smesso di capire il mondo
( When We Cease to Understand the World – Un Verdor Terrible)

(Adelphi, trans. by Lisa Topi)
Javier Marías
Tomás Nevinson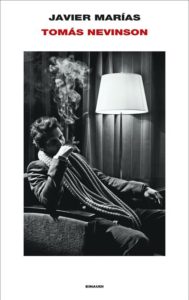 (Einaudi, trans. by Maria Nicola)
Robin Robertson
Un nodo alla gola
(The Long Take)
(Guanda, trans. by Matteo Campagnoli)
The Prize for the best translation into Italian
was awarded by the jury composed of
Beatrice Monti della Corte, Andrea Landolfi and Paola del Zoppo to:
Claudia Zonghetti
for the translation of
I fratelli Karamazov
(The Brothers Karamazov – Братья Карамазовы)
by Fëdor Dostoevskij
Einaudi
–
Luigi Lo Cascio and Fausto Russo Alesi read some extracts
«In this insecure time, in which pain, cruelty, and anxiety about a future that is difficult to imagine prevails over everything – says Beatrice Monti – I think reading is one of the safest refuges. This is also why the list of writers proposed for our Premio Gregor von Rezzori – Città di Firenze , now in its 16th edition, brings us the voices of many countries and opens up other horizons. The voices are very diverse, but they are united by great originality and literary quality. 
I think this will give the reader moments of comfort and real pleasure.
Happy reading!».
This year too, the Premio was held partly online and partly in person, a way of once again reaffirming the value of literature.
The Festival opened with a Lectio Magistralis by writer Paolo Cognetti at the Cenacolo dell'Opera di Santa Croce. 
Also renewed is the collaboration with Porto delle Storie, an itinerant non-profit writing school founded in 2010 with the aim of creating spaces of freedom for adolescents and young people, spaces in which they can seek and build their own voice without fear of judgement or grades. At the Porto, participants write and create stories using multiple languages. This year, thanks to the collaboration with CiviCA Biblioteca di Calenzanothe documentary Atipico was made, a journey into gender differences in the LGBT community between Bologna, Milan and Turin. The documentary will be presented by Chiara Tagliaferri author of Strega comanda colore, just published by Mondadori.
Videos of the interviews with the finalists are shown on a Rai Cultura Special.
Press Office
Patrizia Renzi
patrizia@renzipatrizia.com
Coordination Santa Maddalena Foundation
Caterina Toschi
Organisational secretariat Santa Maddalena Foundation
Matilde Castagnoli, Emma Paoli
Communication
Studio Neri Torrigiani | www.torrigiani.com
Premio Gregor von Rezzori – Città di Firenze FB
https://www.facebook.com/premiogregorvonrezzori/
In collaboration with:
Opera di Santa Croce, Cinema La Compagnia di Fondazione Sistema Toscana, Gabinetto Scientifico Letterario G.P. Vieusseux, Maggio Musicale Fiorentino, Porto delle Storie, Todomodo, Università per Stranieri di Siena, Università degli Studi di Siena
We thank Bona Frescobaldi, and Volker Schlöndorff for artistic advice.