PREMIO GREGOR VON REZZORI
XIV Edition
May 26th – 28th 2020
The winner is
Richard Powers
The Overstory
(
Il sussurro del mondo
)
Richard Powers was born in Evanston, Illinois in 1957 and grew up between Thailand and America. He took an interest in Physics, which he began studying at the University of Illinois, but he ended up getting a degree in English Literature. His first novel, Three Farmers on Their Way to a Dance, was printed in 1985, when Powers was twenty-eight years old. With his second novel, The Prisoner's Dilemma (1988), he won the prestigious MacArthur Fellowship (Genius Grant). Since then he has written another ten books. The latest one, The Overstory, which was published in Italy last year with La Nave di Teseo  under the title Il sussurro del mondo, earned him the Pulitzer Prize. 
His books explore the relationship between human beings, technology and the natural world.
Richard Power's novel The Overstory, published by La Nave di Teseo under the title Il sussurro del mondo, is a monumental work for its complex architecture, which is reminiscent of a cathedral or a symphony, it could even be described as Homeric.
Margaret Atwood was asked who Powers would have been, had he been a nineteenth century author. He would have been Herman Melville, and he would have written Moby Dick. Here, in place of the sea, we have the natural world, the population of trees, an intelligent and evolved community, wise and balanced, which is on equal footing with Man due to its ability to build a language and to exchange messages. It is for this reason that the stories of the nine protagonists twist and weave with those of the trees amongst which they live. The woods and forests of America are not merely a frame, a beautiful backdrop, but true protagonists which captivate the reader.
In this surprising novel, the roots of the various characters are spread around the entire world, from China to Norway to India, they form a story which is about all of us, touching the entire universe, assuming a cosmic breadth.
This American novel seems destined to mark a date in the history of American literature, but it is also reminiscent of Homer for the scope and diversity of the civilisations touched during its journey: both Man and Tree, both preoccupied by the seemingly impossible task of saving the world.
SHORTLIST FOR FOREIGN FICTION AND TRANSLATION
The Premio Gregor von Rezzori – Città di Firenze is conceived by the Santa Maddalena Foundation chaired by Beatrice Monti della Corte, sustained by the Comune di Firenze, promoted by the Centro per il Libro e la Lettura del MiBACT and sponsored by Regione Toscana.

The jury of the Premio Gregor von Rezzori – Città di Firenze, composed by Beatrice Monti della Corte, Ernesto Ferrero (president), Andrea Bajani, Maylis de Kerangal, Andrea Landolfi, Alberto Manguel and Edmund White, announces the shortlist for the foreign fiction and translation categories:
Rawi Hage
Il Gioco di De Niro (De Niro's Game)
Playground, translation by Tiziana Lo Porto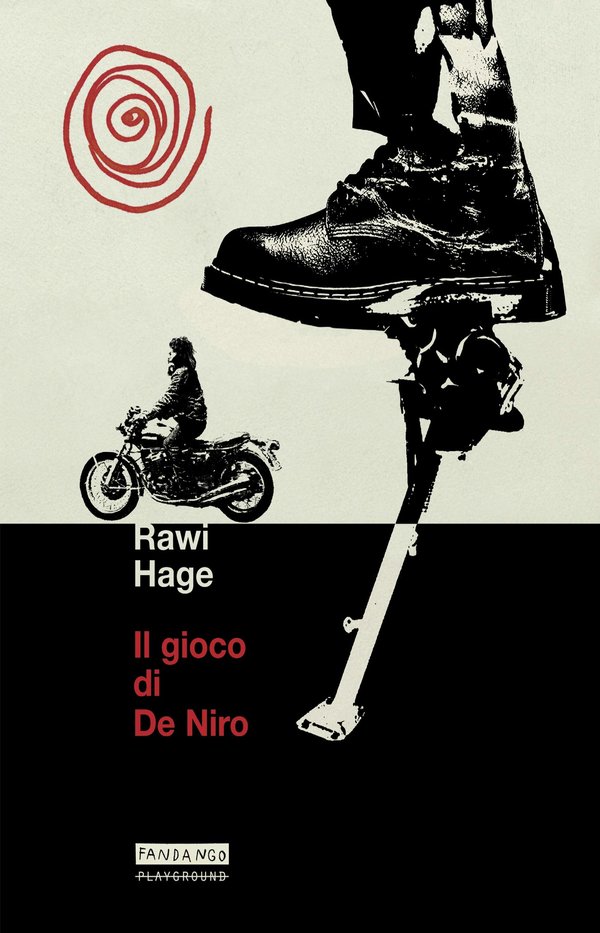 Khaled Khalifa
Morire è un Mestiere Difficile (Death is Hard Work)
Bompiani, translation by Maria Avino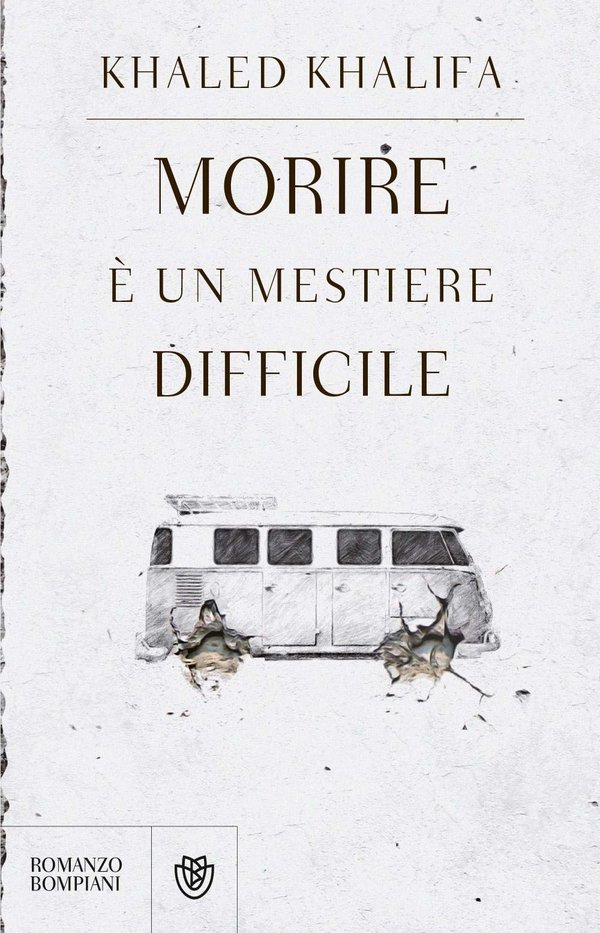 Philippe Lançon
 La Traversata (Disturbance: Surviving Charlie Hebdo)
Edizioni E/O, translation by Alberto Bracci Testasecca

 Richard Powers 
Il Sussurro del Mondo (The Overstory)
La Nave di Teseo, translation by Licia Vighi

 Samantha Schweblin 
Kentuki (Little Eyes)
Sur, translation by Maria Nicola


The prize for the best translation into Italian has been assigned by Andrea Landolfi to:

Monica Pareschi for her translation of
Cime Tempestose (Wuthering Heights) by Emily Brontë
(Einaudi)
Program:
Tuesday, May 26th

17:00
Greetings from the Mayor Dario Nardella
Introduction by Ernesto Ferrero
Jennifer Clement Lectio Magistralis Poems and Errors

Wednesday, May 27th

17:00
Conversation between Alberto Manguel and Rawi Hage
De Niro's Game (Il Gioco di De Niro, Playground)

17:30
Conversation between Hisham Matar and Khaled Khalifa
Death is Hard Work (Morire è un Mestiere Difficile, Bompiani)

18:00
Conversation between Maylis de Kerangal and Philippe Lançon
Disturbance: Surviving Charlie Hebdo (La Traversata, Edizioni e/o)

18:30
Conversation between Edmund White and Richard Powers
The Overstory (Il Sussurro del Mondo, La Nave di Teseo)

19:00
Conversation between Andrea Bajani and Samantha Schweblin
Little Eyes (Kentuki, Sur)

Thursday, May 28th

17:00
Fabrizio Gifuni reads from Wuthering Heights (Cime Tempestose)
Andrea Landolfi in conversation with Monica Pareschi, the winner of the
Premio Gregor von Rezzori for the best translation into Italian
for Wuthering Heights (Cime Tempestose, Einaudi)

18:00
Ralph Fiennes and Santa Maddalena, Friendship and Participation
Extracts from the film Wuthering Heights (1992)

18:30
Greetings from the Deputy Mayor Cristina Giachi
Announcement of the winner of the XIV edition of the
Premio Gregor von Rezzori – Città di Firenze with
Beatrice Monti della Corte from Santa Maddalena 
The winners would have gathered in Florence from the 26th to the 28th of May for a series of meetings with their readers and translators, at the end of which, during a ceremony at Palazzo Vecchio, the winner of the Premio Gregor von Rezzori – Città di Firenze would be announced.
Unfortunately this year, due to the tragic circumstances which have affected everyone, the Premio will take place strictly online, a way to reaffirm once more how valuable literature is.
"This is an extraordinary year; despite this we did not want to give up our beautiful traditions; but, given the circumstances in which the whole world finds itself, we tried to share readings in another way and to award the marvellous talents which have not been touched by the pandemic. We firmly believe that reading is an effective panacea, at least for the mind. Our program will be the proof."
-Beatrice Monti della Corte
It will be possible to follow the Festival at www.cinemalacompagnia.it, the House of Cinema of Regione Toscana, and on the Premio's social media channels.
This year marks the 20th anniversary of The Santa Maddalena Foundation, established in the year 2000 by Beatrice Monti della Corte in her house near Donnini, in the Valdarno, a house which, since the 1960s, she shared with her husband Gregor von Rezzori. There he happily wrote until the end of his life in 1998. A year later, she created the Santa Maddalena Foundation, which hosts writers from all over the world for periods of work. Since 2007 the Foundation organises the Premio Gregor von Rezzori – Città di Firenze, an international literary festival promoting the encounter between notable foreign authors, translators and a cosmopolitan public.
Press Office
Patrizia Renzi
patrizia@renzipatrizia.com
+39 3398261077
 
The Santa Maddalena Foundation Coordination Office
Caterina Toschi
 
The Santa Maddalena Foundation Administrative Office
Nicolás Gaviria, Falcone Geddes
 
Communication
Studio Neri Torrigiani | www.torrigiani.com
 
In collaboration with:
Cinema La Compagnia di Regione Toscana, Gabinetto Scientifico Letterario G. P. Vieusseux, Opera Santa Croce, Todomodo, Associazione Culturale Wimbledon: la Città dei Lettori, Università degli Studi di Siena, Università per Stranieri di Siena.

We would also like to thank:
Volker Schlöndorff, Fondazione Paul Thorel, Marchesi Frescobaldi