ANNIE ERNAUX, 2019 XIII EDITION WINNER

ANNIE ERNAUX, UNA DONNA translated by Lorenzo Flabbi – L'Orma
Motivation
"A Woman's Story is a minimalist masterpiece.  A few days after her mother's death from Alzheimer's in a hospital in the Paris suburbs, Annie Ernaux decides to write about her in the sparest, most honest way imaginable.  She portrays her mother in all her wilfulness, self-discipline, violence and tenderness.The mother (never named) works day and night, determined to push her daughter into a life that is superior to her own.  This splendid book, among others by Ernaux, is the proof that her mother's ambitions were fulfilled. But it is not just the story of a poor family in rural Normandy during and after World War II.  It is also a picture of an entire generation. As in her subsequent The Years, Ernaux, perhaps under the influence of the philosopher Bourdieu, renders a larger picture of the cultural effects of poverty on an entire population.  This is a book anyone can enjoy, for its intimacy, its directness and its touching evocation of a deceased parent."
---
2019 XIII EDITION FINALISTS
ANDRÉS BARBA, REPUBBLICA LUMINOSA translated by Pino Cacucci – La nave di Teseo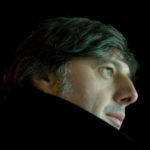 Novelist, essayist, poet, translator, a writer who experiments with forms of expression deeply rooted in Western culture but with the intent of renovating it, Andrés Barba offers us a wonderfully mysterious object, impossible to classify, which is many things at once: a hyper-realist fable "with a suspended moral", a political morality tale, a puzzle from which too many pieces are wilfully left out, a pretend factual account addressing troubling issues.
A band of wild, disturbingly different children descends upon the sleepy San Cristobal, a sub-tropical town surrounded by a relentless jungle, in a setting that is both real and imaginary, like Garcia Marquez's. Nobody knows who these children are, nor where they come from. They soon turn out to be "ingeniously malignant"; they speak a new magic language that gives things new, inventive names; they have no recognizable leader, they snatch bags, steal, establish a counter-town in the city's sewers, they attack and destroy a supermarket as though they were following the orders of a biological software.
Their radical difference, which will provoke a ruthless reaction, ends up by revealing the frailty of the instruments we rely on to interpret events: inadequate and self-indulgent, incapable of going beyond the convenient stereotypes of what we consider rationality, and reading reality.
The objectivity of the reconstruction, written twenty years later by an anonymous social services employee, is fictitious and conveyed by the very strict writing structure, so controlled as to appear natural. Thus, what looks like a sociological investigation becomes a powerful metaphorical instruction manual on the nature of evil, on the false vision we have of childhood, but also on the fatal attraction we feel for anything that threatens us: "We are fascinated by that which excludes us," writes the author.  A sharp novel, penned with a firm hand, which makes Andrés Barba a writer of the kind that European literature needs most.
ELIF BATUMAN, L'IDIOTA translated by Martina Testa – Einaudi  
It is 1995 and Selin is a freshman at Harvard. Emails are a novelty: you no longer have to wait weeks and then run down to your mailbox to collect a letter. And this disrupts – among other things – the rhythm of human relations.
It is with his anachronism that Elif Batuman begins The Idiot, undoubtedly one of the most amazingly original novels published in 2018, acclaimed in the United States and elsewhere as one of the most outstanding books of the year, which very nearly won her the Pulitzer prize. Batuman, who has been a staff writer at The New Yorker since 2010, has written a book that is not properly a novel: like all books that truly leave their mark, it is an unidentified literary object, falling somewhere in between an autobiography, a memoir and a bildungsroman.
It contains all the favourite subjects of this American writer of Turkish origin, whom we had already met in The Possessed, a collection of irresistible essays on Russian writers. And the subjects are: the Russian language, second-generation immigrants, and a highly contagious propensity to laugh at oneself. To choose the clearly Dostoyevskian title The Idiot for what is a sort of autobiography, albeit fictionalized, is obviously going in the same direction.
Although technically her first novel, this book has the solidity of something written in a writer's full maturity. Batuman succeeds in a miraculous feat that very few writers achieve: she has written a work of high-level literature, full of learned literary references, which reads like an amusing sit-com. Unlike a sit-com, though, the effects of this book will be lasting, just as the literary fame of this writer will undoubtedly last for a long time, since she is destined to leave her mark on literature for many years.
STEFAN MERRILL BLOCK, OLIVER LOVING translated by Massimo Ortelio – Neri Pozza
After his intense first novel The Story of Forgetting, Stefan Merrill Block gives us definitive evidence of his talent with a novel that grabs the reader and obliges him to address the nightmares and ethical dilemmas of our age. In a small West Texas town, the massacre perpetrated by a young Mexican immigrant at the school's annual dance plunges seventeen-year-old Oliver Loving into a deep coma for ten years, breaks up a family, disrupts a community and triggers a wave of xenophobia. The young man who tried to avoid being noticed becomes a ghost hovering over the wounded town: a silent oracle, an obsession, a regret.
Block has written a novel about the effort that we need to put into hope, about the cruel cost of hope, and about time suspended, held in limbo by a coma: where the characters are forced to discover who they really are, in order to attempt a rebirth. A novel on the dramatic choices that chance, or destiny, forces upon us: shouldering the responsibilities of adult life, which seems to be the prerogative of women and which turns Oliver's mother into a guardian of hope; or suppression of memory, or escape, which characterize the surrender of Oliver's father and brother, but also of the girl he was in love with. Block maps our frailties with a masterful touch, using a compassion that is born of ruthlessness, and offers us cyphered instructions for a possible emancipation which can lead us back into humanity.
Block has succeeded in a double task: he provides a lucid x-ray of recent America and the gun violence that devastates her, and he bravely penetrates the heart of darkness of the family, the place where the main plot of all great novels always ultimately unfolds.
OLGA TOKARCZUK, I VAGABONDI translated by Barbara Delfino– Bompiani
"Mobility is reality," says the nameless female narrator of Olga Tokarczuk's memorable and beautiful novel Flights. In the original Polish, the novel was titled "Bieguni," a word describing a group of Slavic wanderers who, like modern mystics, seek salvation in constant motion. To convey this never-ceasing mobility, Tokarczuk builds a story of stepping-stones, of glimpsed-at events and characters never told till the end, all these as if seen from the window of a speeding car. "My energy derives from movement — from the shuddering of buses, the rumble of planes, trains' and ferries' rocking," the narrator informs us. In fact, the world is presented to us as a cabinet of curiosities, full of strange specimens, bizarre formations, freaks and marvels. Flights takes us on a magical journey through time and space, from the XVII century of the Dutch anatomist who discovered the Achilles tendon to our own bewildering time, passing through the XIX century of Chopin when, after his death, the composer's sister carried his heart back to Warsaw as a sacred reliquary. Flights is a travel log, a philosophical journal, a commonplace book of anecdotes, a collection of poetic vignettes, a masterful work of fiction and fact that Walter Benjamin foresaw when he spoke of "Fragments of a vessel which are to be glued together must match one another in the smallest details, although they need not be like one another."
---
PREMIO GREGOR VON REZZORI – CITTÀ DI FIRENZE
FOR THE BEST TRANSLATION OF A WORK OF FOREIGN FICTION
ENRICO TERRINONI with "ANTOLOGIA DI SPOON RIVER" by EDGAR LEE MASTERS – Feltrinelli
GEORGE SAUNDERS, 2018 XII EDITION WINNER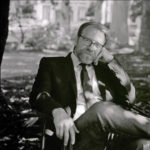 GEORGE SAUNDERS, LINCOLN NEL BARDO – Feltrinelli Editore 
Born in Texas in 1958, George Saunders has published four collections of stories: CivilWarLand in Bad Decline, Pastoralia, In Persuasion Nation and Tenth of December. He is also the author of the famous Syracuse University Commencement Speech, published in book form as Congratulations, by the way: Some Thoughts on Kindness. He has won the National Magazine Award four times and the Folio award once in 2014. He was included in The New Yorker's list of "twenty writers for the twenty-first century" and in 2013 he won the PEN/Malamud Award, the most prestigious American short story prize. He was included in Time magazine's 2013 list of the 100 most influential people in the world. Feltrinelli has published Italian versions of most of his books. In 2017 he won the Man Booker Prize for Lincoln in the Bardo.
"George Saunders makes the all-but-impossible look effortless. We're lucky to have him,"
Jonathan Franzen
Motivation:
As well as being an extremely funny writer, George Saunders is a great poet of pain. Even his definition of humour is precise and serious: "humor is what happens when we're told the truth quicker and more directly than we're used to."
His signature work, Lincoln in the Bardo, which in 2017 earned him the Man Booker Prize, explores in particular the pain of a father contending with the disembodied voices of lost and saved souls. With accents belonging to a variety of social classes, historical periods and ethnicities, the souls speak of all the mysteries of existence in the afterlife, until Lincoln utters the word "death" and the ghostly voices fade away. Like a modern Dante, but without the same systematic geography, consoling faith, or earthly rancour, Saunders has imagined in great detail a gloomy underworld.
Saunders has written short stories, novellas, essays, a novel, and even children's books, one of which was awarded a prize in Italy. He warned the modern writer against making judgements, counselling them instead to remain supremely open to experience. He has followed his own advice perfectly.
---
2018 XII EDITION FINALISTS
KATIE KITAMURA, UNA SEPARAZIONE – Bollati Boringhieri

Born in California in 1979 to parents of Japanese origin, today she lives in New York and is an Honorary Research Fellow at the London Consortium. A martial arts enthusiast, she published her first novel, The Longshot, in 2009, which was followed by Gone to the Forest, a finalist in the New York Public Library's Young Lions Fiction Award. She collaborates with The New York Times, The Guardian and Frieze, among others.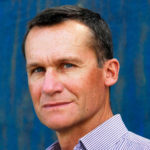 ANDREÏ MAKINE, L'ARCIPELAGO DELLA NUOVA VITA – La Nave di Teseo
Born in Siberia in 1957, today he lives in France, where he has won both the Prix Goncourt and the Prix Médicis. He has published more than a dozen novels, translated into over four languages. Among these are Le Testament français, La Musique d'une vie and L'Amour humain. In 2016 he was elected to the Académie Française.
LAWRENCE OSBORNE, CACCIATORI NEL BUIO – Adelphi

Lawrence Osborne was born in England and studied modern languages at Cambridge and Harvard. He lived in Paris for ten years, where he wrote his first novel, Ania Malina, and later his travel diary, Paris Dreambook. He has lived in New York since 1992, interspersing his periods of activity in the Big Apple with long stints in East Asia.
He has written for The New York Times, Salon, The New Yorker, The Financial Times, The New York Observer, New York Magazine, Forbes, Conde Nast Traveler, Gourmet and Men's Vogue.
As well as Ania Malina and Paris Dreambook, he has written the essay collection The Poisoned Embrace and a controversial book on autism entitled American Normal. In Italy he has published Il turista nudo (2006), Shangri-la (2008) and Bangkok (2009), all with Adelphi.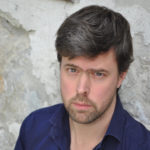 DAVID SZALAY, TUTTO QUELLO CHE È UN UOMO – Adelphi

Born in Montreal in 1974, David Szalay grew up in the United Kingdom and studied at Oxford. His debut novel, London and the South-East, won the Betty Trask Award, and was followed by Innocent (2009) and Spring (2011). He was included in Granta's list of the Best Young British Novelists, 2013. In 2016 All That Man Is was a finalist for the Man Booker Prize.
---
PREMIO GREGOR VON REZZORI FOR THE BEST TRANSLATION OF A WORK OF FOREIGN FICTION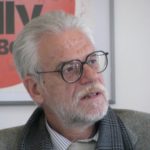 CLAUDIO GROFF
For admirable translations of RILKE, KAFKA, BERNHARD, SCHULZE, HANDKE, and GRASS.
MATHIAS ÈNARD, 2017 XI EDITION WINNER
MATHIAS ÈNARD BUSSOLA (LA BOUSSOLE) – e/o
Mathias Enard was born in 1972 in Niort, near Bourdeaux. He studied Persian and Arabic at L'Ecole du Louvre and spent long periods in the Middle East. He has lived in Barcelona for about fifteen years. Among a number of notable prize, such as the Prix du Livre Inter and the Prix Décembre for Zone, and the Prix Goncourt/Le Choix de l'Orient for Rue des Voleurs (Street of Thieves), in 2015 Enard was awarded the Prix Goncourt for Boussole (Compass).
Motivation:
Mathias Enard's Compass (Boussole), his eighth novel and the winner of the 2015 Goncourt prize, records the thoughts of the narrator, Franz Ritter, as he passes through a sleepless night in Vienna. Ritter is a musicologist who is a specialist in the music of the Orient. Ritter, whose mind seems to encompass an entire cultural history, alternates between fevers, memories and opium dreams. In fragments, Ritter relives his many trips to Istanbul, Aleppo, Damascus, Palmyra and Tehran. The book is also a celebration of Ritter's romance with Sarah, a scholar who studies the attraction of the Orient on various adventurers.
In the twilit melancholy of this novel (Ritter has just received a frightening medical diagnosis), Ritter displays a staggering erudition. In fact, Enard's brilliant book revels in the deep cultural knowledge most novelists only hint at our generalize about; Enard, by contrast, assumes his reader is as intelligent and as informed as he is. The fevered knowledge represented in Compass embraces centuries, a vast cast of characters and many lands; it is the frail bridge between two imperilled cultures.
2017 XI EDITION FINALISTS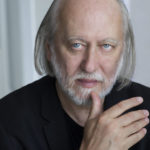 LÁSZLÓ KRASNAHORKAI SATANTANGO – Bompiani
László Krasznahorkai is considered one of the most important living Hungarian writers; his style has been compared to Kafka and Beckett. He was born in Gyula, Hungary, in 1954, and worked for some years as an editor until 1984, when he became a freelance writer. He has written five novels of which two have been translated into Italian: Satantango and Melancholia. Among his many prizes are the Best Book of the Year Award in Germany for The Melancholy of Resistance, the 2013 Best Translated Book Award in Fiction for Satantango and the 2015 Man Booker International Prize. Several of his works have been turned into feature films by Hungarian film director Béla Tarr.
EDUOARD LOUIS STORIA DELLA VIOLENZA (HISTOIRE DE LA VIOLENCE) – Bompani
Édouard Louis, born Eddy Bellegueule, was born and raised in the town of Hallencourt in the North of France, which is the setting of his first novel En finir avec Eddy Bellegueule. The book was the subject of extensive media attention and was hailed for its literary merit and compelling story. The book also gave rise to debate and controversy over the perception of the working class. It was a bestseller in France and has been translated to over 20 languages. In 2016, Louis published his second novel, Story of Violence. In recounting the story of his rape and attempted murder on Christmas Eve of 2012, the autobiographical novel centers on the cyclical and self-perpetuating nature of violence in society.
VALERIA LUISELLI LA STORIA DEI MIEI DENTI (LA HISTORIA DE MIS DIENTES) – La Nuova Frontiera
Valeria Luiselli was born in Mexico City in 1983. Granta published her first novel, Faces in the Crowd, in 2012, and her collection of essays, Sidewalks, in 2013. Her second novel, The Story of My Teeth, is forthcoming from Granta. She has been named as one of the 20 best Mexican writers under 40 received a National Book Foundation '5 under 35' award. Her style of exhilerating irreverance shows kinship with writers as diverse as Pound, Benjamin and Vila Matas.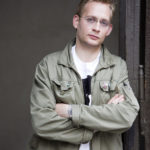 CLEMENS MEYER ERAVAMO DEI GRANDISSIMI (ALS WIR TRÄUMTEN) – Keller
Clemens Meyer was born in 1977 in Halle an der Saale, then East Germany. Meyer won great attention for his first novel Als wir träumten (As We Were Dreaming), published in 2006; it received the Rheingau Literatur Preis and has been adapted into a feature film. His second book, Die Nacht, die Lichter (All the Lights, 2008), won the Leipzig Book Fair Prize. Gewalten (Acts of Violence), his third book, was published in 2009 and his 2013 novel Im Stein (Bricks and Mortar) was included in the long list for the International Man Booker Prize.
---
PREMIO GREGOR VON REZZORI
FOR THE BEST TRANSLATION OF A WORK OF FOREIGN FICTION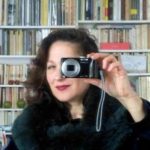 ANNA D'ELIA
TERMINUS RADIOSO di Antoine Volodine (66thand2nd) Born in Milan, D'Elie lives and works in Rome. After studying Comparative Literature in Italy and France, she has been working for over ten years in the field of university publishing, which she left in 2001 to dedicate herself exclusively to French literary translation.
For twenty years she has collaborated with numerous Italian publishers including Bompiani, Rizzoli, Fazi, La Nuova Italia Scientifica, Carocci, Sossella, and lately with 66thand2nd. D'Elia has translated texts by Jean Hatzfeld, Eric Reinhardt, Antoine Volodine, Serge Halimi, and among classics, Antoine de Saint-Exupéry and Honoré de Balzac.
Over the last twelve years D'Elia has devoted herself to the translation and theatrical adaptation of contemporary French playwrights, including Philippe Minyana, Pierre Notte, Jean-Marie Besset, Eugène Durif, Rémy Devos, Guillaume Gallienne, Fabrice Melquiot, Xavier Duranger.
In 2011 D'Elia was named Chevalier de l'Ordre des Arts et des Lettres de la République française for her literary translations.
MIRCEA CĂRTĂRESCU, 2016 X EDITION WINNER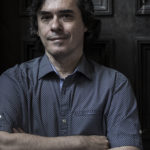 MIRCEA CĂRTĂRESCU ABBACINANTE. IL CORPO. (Blinding) – Voland – Translation by Bruno Mazzoni
Mircea Cartarescu was born in Bucharest in 1956. He is a poet, novelist, musician and journalist, a member of the Romanian Writers' Union, the Romanian PEN and the European Cultural Parliament. He is one of the most interesting writers from Eastern Europe. He has won many important prizes, both in Romania and internationally, such as the 2012 Berlin Prize for Literature, the 2013 Spycher-Leuk in Switzerland and the 2015 Austrian State Prize for European Literature. His books published in Italy are: The Levant (1990), Nostalgia (1993), Travesti (1994), and Blinding (1996-2007).
Motivation
One of the most dazzling and original books of our epoch, Blinding is filled with hallucinatory insects, half-human, bugs and butterflies, as in Naked Lunch. It is a mythical autobiography like José Lezama Lima's Paradiso. It is as original and inventive as One Hundred Years of Solitude, and will probably inspire as many other writers in as many languages. But it is pointless to make so many comparisons since it is utterly original:unique.
It has a strong medical theme as we visit several times Bucharest's hopelessly inadequate clinics—and the narrator fries hisbrains out when, unattended, he administers to himself electro-shocks. He shares a ward with two psychopathic, sadistic girls who pretend to be well behaved whenever a nurseor doctor is present but otherwise plot to humiliate and hurt him.
The narrator is weirdly attached to his mother and has grotesque fantasies about her. He is often shunted down mysterious chutes (under a tree, beneath the hospital) intodazzling worlds populated by thousands of hybrid monsters. The history of Rumania and the unremarkable life of Mircea roll past,strangely intertwined but always in nightmarish versions. Everything obeys an oneiric logic—sudden shifts in scale, probability, location and genera. One moment we are in a high-rise Soviet-style apartment bloc, a structure outfitted with an eerie elevator (a butterfly hatchery) and mysterious, tenantless floors, and the next moment we are in a public park contemplating busts of national heroes.
The writing is so electric and unpredictable that the reader can't turn the pages fast enough.The book we are reading is often invoked, even as it is being written. The urban and village life of Rumania is juxtaposed. The narrator as child has his own mythic perception of the bombing of Bucharest in World War II. Human sacrifice, fantasies about New Orleans, religious heresies, endless screaming—this book is on the very border of madness, like Les Chants de Maldoror. Perhaps it is held together by its innocent, questing, youthful narrator, who fears everything, accepts everything, studies everything. This is a book of marvels, a circus populated by beauties and beasts, a text that bursts through the doors of perception and regales us with prodigies of imagery and invention. Because it is alternately evil and enchanting, it is always fresh and unpredictable. Catarescu is a modern prose Hieronymous Bosch and Blindingis his Garden of Earthly Delights.
2016 X EDITION FINALISTS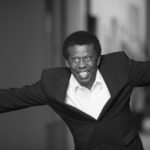 DANY LAFERRIÈRE TUTTO SI MUOVE IN TORNO A ME (The world is moving around me) – 66thand2nd – Translation by Giuseppe Grimonti Greco and Francesca Scala
Dany Laferrière was born in Port-au-Prince, Haiti, in 1953, and in 1976 left his country to settle in Montreal. After a variety of work, he became well-known as a journalist. In 1985, he published his first novel, How to Make Love to a Negro Without Getting Tired, later made into a film. In 2009, he won the Prix Médicis with his book The Return. In 2013, he was elected to the Académie Française on the first round of balloting, occupying the "seat of Montesquieu," becoming not only the first Haitian and the first Canadian to receive the honor, but also the second black writer ever to have been inducted. His books published in Italy are: Heading South (2006), Down Among the Dead Men (2006) and The World Is Moving Around Me (2010).
YIYUN LI PIÙ GENTILE DELLA SOLITUDINE (Kinder than solitude) – Einaudi – Translation Laura Noulian
Yiyun Li was born in Beijing in 1972. In 1996, she graduated from Medical School and subsequently moved to the USA. She now lives in California. Her pieces have been published in magazines such as «The Paris Review», «Glimmer Train», «Prospect» and «The New Yorker», which in 2010 named her as one of the twenty best novelists under 40. In the same year, she received a MacArthur "Genius" Fellowship. Her first book, A Thousand Years of Good Prayers (2005), won the Frank O'Connor Short Story Award, the PEN/Hemingway Award and the Guardian First Book Award for Fiction. Her other books published in Italy are: The Vagrants (2009) and Kinder Than Solitude (2014).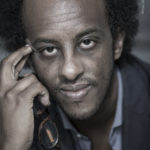 DINAW MENGESTU TUTTI I NOSTRI NOMI (All our names) – Frassinelli – Translation by Mariagiulia Castagnone
Dinaw Mengestu was born in Addis Ababa in 1978. At the age of two he moved with his family to join his father in the USA during the "Red Terror." His first two books, The Beautiful Things That Heaven Bears (2007) and How to Read the Air (2010), immediately received the attention of critics, and he was awarded some of the most prestigious prizes in the USA, such as the Guardian First Book Award, Los Angeles Times Art Seidenbaum Award for First Fiction and the Ernest J. Gaines Award for Literary Excellence. In 2012 he received a MacArthur "Genius" Fellowship. All Our Names (2014) is his third novel.
LORRIE MOORE BARK (Bark) – Bompiani – Translation by Alberto Pezzotta
Lorrie Moore was born in the USA in 1957. She has contributed to «The Paris Review» and her first short story in «The New Yorker» was included by John Updike in The Best American Short Stories of the Century. She has received many honors, among them the 1988 O'Henry Award and the Irish Times International Fiction Prize for Birds of America. She was elected to the American Academy of Arts and Sciences in 2001 and to the American Academy of Arts and Letters in 2005. Her other books published in Italy are: Self-Help (1985), Anagrams (1986), Who Will Run the Frog Hospital? (1994), A Gate at the Stairs (2009) and Bark (2014).
---
PREMIO GREGOR VON REZZORI
FOR THE BEST TRANSLATION OF A WORK OF FOREIGN FICTION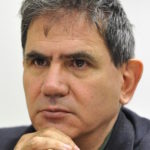 FULVIO FERRARI
L'ARTE DI COLLEZIONARE MOSCHE  by Fredrik Söjberg (Iperborea)
Fulvio Ferrari was born in Milan in 1955. He studied at the University of Turin, Milan and Stockholm. Since 1981 he has worked as a literary translator, translating first from German, then from Swedish, Norwegian and Dutch. During his activity as a translator he edited the Italian versions of some nordic texts and dutch medieval texts. Among the authors translated by Fulvio Ferrari are Hölderlin, Klaus Mann, Sven Delblanc, August Strindberg, Göran Tunström, Stig Dagerman, Fredrik Sjöberg, Knut Hamsun, Cees Nooteboom and Adriaan van Dis. He is currently Director of the Department of Letters and Philosophy of the University of Trento.
VLADIMIR SOROKIN, 2015 IX EDITION WINNER
LA GIORNATA DI UN OPRIČNIK (Day of the Oprichnik) – Atmosphere Libri – Translation by Denise Silvestri
Vladimir Sorokin was born in Moscow in 1955. He has worked as a scriptwriter, playwright, painter, graphic designer and a librettist for the Bolshoi Theatre. Provocative and irreverent, he owes his international renown to his novel The Queue (NYRB 1985). Ice, which came out in Russia in 2002, was published by NYRB Classics in 2011. His books have been translated into 22 languages. He is a Chevalier of the Ordre des Arts et des Lettres and a member of Russian PEN.
Motivation:
Vladimir Sorokin's novel is set in an imaginary Russia in 2028. It narrates one day in the life of an oprichnik: a reference to a secret police force created by Ivan the Terrible in 1565 with the purpose of eliminating his enemies, often by brutal and bloody means.
In the world of the novel, the excesses of the empire under Ivan the Terrible, and of modern Russia under Putin, are amplified in ingenious and horrifying ways.
No detail is spared, from the gang rape of a noble's wife who is found hiding in a giant oven, to the visit of the oprichniks to a steam-bath, where they enjoy a drug-enhanced orgy amid kvass vapor, then relax by listening to Rachmaninoff and sipping "Szechuan champagne." The latter-day oprichniki ride, instead of black horses, red "Mercedovs," with severed dog-heads on the hood.
One of the most special things about the book is the language Sorokin invents for his new Russia: a mash-up of business jargon, Russian imperial dictates, Soviet propaganda, and the language of folktales.
At a first glance, DAY OF THE OPRICHNIK seems like a book that landed on earth from another planet—but it has a clear place in the Russian tradition. We can see the heritage of the two great satirical novelists, Gogol and Bulgakov, in the baroque accumulation of details, the interweaving of fantasy and reality, the relentlessness of the action. Of course there are echoes of Alexander Solzhenitsyn's A Day in the Life of Ivan Denisovich. And the dizzying combination of linguistic registers makes us think of Dostoevsky.
But we love Sorokin, not just because he continues the tradition of the past, but because he makes it utterly new, funny, and terrifying. Edmund White called Sorokin a "black diamond," and I can't think of a better description.
2015 IX EDITION FINALISTS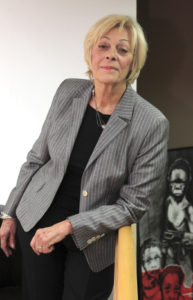 DAŠA DRNDIĆ TRIESTE (Trieste) – Bompiani – Translation by Ljiljana Avirovic
Daša Drndić was born in Croatia. She graduated from the University of Belgrade – the Faculty of Philology, in the English Language and Literature department, with a Fullbright scholarship. She continued her studies in Theatre and Communications in the United States, finally earning her doctorate with research on The Left and Proto-Feminism at the University of Reika, Croatia. She has written 30 radio plays, prose and poems. As a novelist she has been translated into English, French, Polish, Slovenian, German and Slovakian.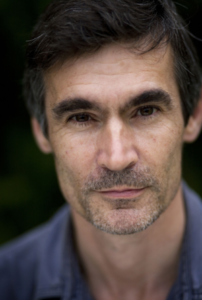 ANDREW MILLER PURA (Pure) – Bompiani – Translation by Sergio Claudio Perroni
Andrew Miller was born in Bristol in 1960 He has lived in Spain, Japan, Ireland, France and now in Somerset. His debut novel, Ingenious Pain, was published in 1997 and won the James Tate Black Memorial Prize for fiction; the International IMPAC Dublin Literary Award and the Grinzane Cavour Prize. This was followed by five subsequent novels, including Pure, which in 2011 won the Costa Book of the Year Prize. Hi novel Oxygen was shortlisted for the Booker Prize and the Whitbread Novel Award in 2001. Pure was a finalist for the 2012 Walter Scott Prize at the Southbank Sky Arts Award and the Independent Booksellers Award.
GUADALUPE NETTEL IL CORPO IN CUI SONO NATA (The Body Where I Was Born) – Einaudi – Translation by Federica Niola
Guadalupe Nettel was born in Mexico City in 1973. She is the author of four short story collections, including Pétalos y otras historias incómodas (2008) and El matrimonio de los peces rojos (2013), as well as the novel, El huésped (2006). She has received various international awards including the Antonin Artaud prize in 2008, the Anna Seghers Award in 2009 and the Ribera del Duero Short Fiction Award in 2013. The Body Where I Was Born is her first book to be translated into Italian.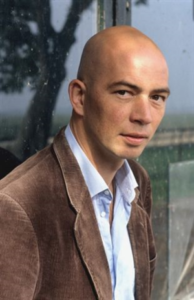 TOMMY WIERINGA QUESTI SONO I NOMI (These Are The Names) – Iperborea
Tommy Wieringa was born in 1967 in the Netherlands, near the border with Germany. His debut novel was published in 1995, but he achieved international renown in 2002 with the novel Alles over Tristan, which won him the Halewijn prize and a nomination for the prestigious AKO Prize. With Joe Speedboat he won the Bordewijk prize in 2006 and with These are the Names he received critical acclaim, with comparisons to Salinger, John Irving and Paul Auster. He writes for a wide range of publications and is a columnist for De Volkskrant.
PREMIO GREGOR VON REZZORI
FOR THE BEST TRANSLATION OF A WORK OF FOREIGN FICTION
FEDERICA ACETO
End Zone, by Don DeLillo (Einaudi)
Federica Aceto graduated in modern languages and literature at the Istituto Universitario Orientale in Naples. Afterwards she spent several years in Ireland where she completed a Masters in Anglo-Irish literature at University College Dublin and worked there as a language assistant in the department of Italian studies. She has been translating English-language fiction since 2004. Among the authors she has translated are Martin Amis, JG Ballard, Don DeLillo, Stanley Elkin, AL Kennedy and Ali Smith. In addition to her translating work, she teaches English language at Rebibbia prison.
​
2014 VIII EDITION WINNER
Best Foreign Fiction
Maylis de Kerangal, Nascita di un ponte (Feltrinelli)
This year Maylis de Kerangal with Birth of a bridge – Feltrinelli, a translation by Maria Baiocchi and Alessia Piovanello – is the winner of the eighth edition of the Premio Gregor von Rezzori for the best foreign fiction work translated in Italy. Maylis de Kerangal is the author of seven books: Birth of a Bridge also won both the prix Franz Hessel and prix Médicis in the same year as well as being a finalist for the Goncourt, Femina and Flore prizes. She has also worked as the editor of Éditions du Baron and in May will release the fictional pop homage, Dans les rapides.
Motivation
"In times of solipsism, of narratives intimidated by a world too big to be related, a choral and epic novel like Birth of a bridge, comes as a meteor. The story is one of a pharaonic bridge that struggles to be raised in an imaginary America where jungle and future go hand in hand day after day. But this story is above all the one of every single men and women that are heading, from all over the planet, towards this bridge. Everyone with its own story and with their families shattered from the New World that the Bridge somehow symbolises. And there they are, all together: a magnet, and with it a myriad of iron filings that make time and space go back.
Someway it is like a reversed furore this book of Maylis de Kerangal: not the misery that puts masses in motion – altogether – but the exact opposite, the money that rises up to the sky in the shape of a bridge, like a sun of the future made of steel and calculations, sweat, screws and bolts. A choir of voices in common, literature that accepts the challenge of narrating the whole world and not just a splinter stuck who knows where. And all held together by an intense language, attentive to detail, so pressing. It's this language the true miracle of this novel, the evidence of a writer who still demands everything from literature, facing the world directly in the eyes.
2014 VIII EDITION FINALISTS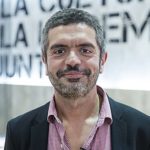 Leopoldo Brizuela, Una Stessa Notte (Ponte alle Grazie)
Leopoldo Brizuela (Argentina, 1963) is a novelist, translator and one of the leading Argentine writers of his generation. His novel England won the prestigious Clarin Award, he has translated the works of writers including Henry James and Flannery O'Connor and was awarded the Premio Alfaguara in 2012 for The Same Night, published in the UK by Thames River.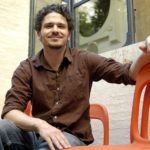 Dave Eggers, Ologramma per il re (Mondadori)
Dave Eggers (USA, 1970) is the author of nine books, including The Circle (2013), The Wild Things (2009) and A Heartbreaking Work of Staggering Genius (2001). He is the founder of McSweeney's, an independent publishing company based in San Francisco that produces books, a quarterly journal of new writing (McSweeney's Quarterly Concern), and a monthly magazine, The Believer. Together with his wife, Vendela Vida, he wrote the script for the film Away We Go, directed by Sam Mendes. Eggers is the co-founder of 826 Valencia, a network tutoring centers around the US. He lives in Northern California with his family.
Georgi Gospodinov, Fisica della malinconia (Voland)
Georgi Gospodinov (Bulgaria, 1968) is a poet, novelist, playwright and screenwriter, as well as the most translated Bulgarian author since 1989. Four of his poetry collections have been awarded national literary prizes but it was, Natural Novel (2010) published in 23 languages, that lead to his international acclaim. Physics of Sorrow which has already won the National Award for Best Novel of the Year, will be published by Open Letter in US this Autumn. He lives and works in Sofia.
Tom McCarthy, C   (Bompiani)
Tom MaCarthy (England, 1969) is a writer and artist whose work has been translated in 20 languages. His widely praised first novel, Remainder, won the 2008 Believer Book Award and is currently being adapted for cinema. C, was a finalist for the Man Booker in 2010 and the Walter Scott Prize. In addition, he is the founder of the International Necronautical Society, a semi-fictitious avant-garde network of writers, artists and philosophers. In 2013, he was awarded the inaugural Windham Campbell Prize for Fiction by Yale University.
2013 VII EDITION WINNERS
Best Foreign Fiction
Juan Gabriel Vásquez, The Sound of Things Falling
(Ponte alle Grazie, 2012, translation by Silvia Sichel)
Vasquez was born in Bogotà in 1973. In 2011, he was the unanimous winner of the Alfaguara – one of the most prestigious prizes in Spain. He studied Latin American literature at the Sorbonne in Paris and currently lives in Bogotà. His previous novels have been translated into fourteen different languages. In Italy, Ponte alle Grazie has published Storia segreta del Costaguana (2008) and Gli informatori (2009).
Motivation
Juan Gabriel Vasquez is among the most significant living South American novelists.
Vásquez was born in Bogota, Columbia, and, having lived many years in Europe, has returned to live in Bogota again. His fiction faces, unflinchingly, the particularly grim set of realities that pervade Columbia, where much of the international drug trade is centered. Vasquez has said, "I was born when the drug business started, with American 'businessmen' who found Colombian cocaine could generate incredible revenues."
Vásquez's new novel, The Sound of Things Falling, is a story of conspiracies and assassinations, of people confronting mysteries that, if solved, might help them repair their shattered lives. It's noir, raised to the level of art. It's a page-turner, but it's also a profound meditation on fate and mortality.
Vásquez's scope is enormous, ranging from intimate human encounters to crimes that affect entire populations. He produces the most harrowing, moving UN-magical realism imaginable. He traces the connections between our ordinary, everyday lives and the forces that, if left unchallenged, control and distort and undo our lives. Which is a potent form of magic indeed.
---
Best Translation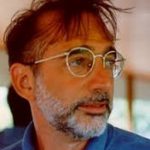 Alessandro Fo, Virgil's Aeneid

Motivation
Alessandro Fo is not only a scholar and a translator of the first order, he is also a poet and a teacher. This is a devotion, an ethical responsibility not just to preserve and to cherish, but to reaffirm and reestablish that which has prompted Fo to take on this huge object of study and also to battle to the very limits to give voice to Virgil's unattainable model. Fo has worked, and fought, to "limit the loss". We maintain, however, that he has radiantly overcome the odds, and that his version is an authentic act of restitution to our time of the original and the universe that turned around it. And for that, we are grateful.
Finalists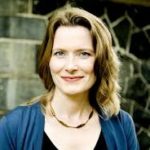 Jennifer Egan, Look At Me (Minimum Fax)
Jennifer Egan is an American novelist and short story writer who lives in Fort Greene, Brooklyn. Egan's novel A Visit from the Goon Squad won the 2011 Pulitzer Prize for Fiction and National Book Critics Circle Award for fiction.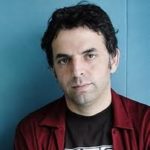 Etgar Keret, Suddenly, a Knock at the Door (Feltrinelli)
Etgar Keret was born in Tel Aviv in 1967. His books have been published in 33 languages. In 2007 Keret had won With Shira Geffen the Cannes Film Festival's "Camera d'Or" Award and The SACD Best Director Award for Their feature film Jellyfish, In 2010 he had received the French Chevalier de l'Ordre des Arts et des Lettres (2010). Keret Teaches Hebrew Literature in Ben Gurion University.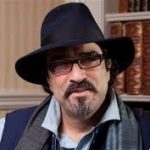 Atiq Rahimi, A Curse on Dostoevsky (Einaudi)

Atiq Rahimi is a French-Afghan writer and filmmaker.
Jeanette Winterson, Why Be Happy When You Can Be Normal? (Mondadori)
Jeanette Winterson, OBE, is the author of ten novels, including Oranges Are Not the Only Fruit, a globally bestselling memoir Why Be Happy When You Could Be Normal? as well as numerous short stories, essays, children's books, screenplays and journalism. Her writing has won the Whitbread Award for Best First Novel, the John Llewellyn Rhys Memorial Prize, the E. M. Forster Award and the Prix d'argent at the Cannes Film Festival.
2012 VI EDITION WINNERS
Best Foreign Fiction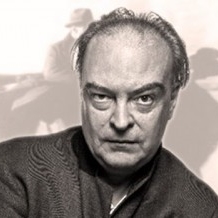 Enrique Vila-Matas, Esploratori dell'abisso (Feltrinelli 2011, traduzione di Pino Cacucci)
Motivation
Enrique Vila-Matas is part of a breed of literary cannibals, those writers who feed on literature itself. His forebears are Diderot, Raymond Russell and W.G. Sebald. Each of his books contains an account of writers who don't want to write, readers bored of literature, books composed of blank pages, true-life stories that are pure fiction. Explorers of the Abyss is a collection of essays that become fiction, stories that become reality and simple pages by a writer who is too preoccupied with literary truth to worry about staying within the bounds of "the real world" or a dream world. His style is unencumbered, precise like a scalpel. It feels as though he is just thinking aloud with poetic precision about the essential problems of a sticking to a literary creed. In one of his other works, Vila-Matas wrote: "I fight against reality with fiction." Like everything he has written, this is only a mask. With the pretense of combatting reality, Vila-Matas reveals it using his narrative ability and transforms our quotidian world into something clear, luminous, and incredibly moving.
---
Best Translation
Bruno Berni for his translation of I figli dei guardiani di elefanti (Mondadori) by Peter Høeg.
---
Finalists
Emmanuel Carrère Vite che non sono la mia (Einaudi)
Emmanuel Carrère is a French author, screenwriter and director. He was born in 1957 abd studied at the Sciences Po. Much of his writing, both fiction and nonfiction, centers around the primary themes of the interrogation of identity, the development of illusion and the direction of reality. Several of his books have been made into films; in 2005, he personally directed the film adaptation of his novel La Moustache. His latest books are Limonov, a fictionalised biography of the Russian writer, dissident and politician, which expands beyond the boundaries of both the genre of biography and the person of Limonov, and D'autres vies que la mienne, which recounts the stories of people who have crossed his path. In 2010, he was jury of the Cannes Film Festival and in 2011 he was awarded the Prix Renaudot for Limonov.
Damon Galgut In una stanza sconosciuta (e/o)
2011 V EDITION WINNERS
Best Foreign Fiction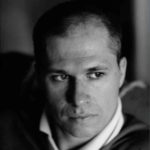 Aleksandar Hemon, Il ProgettoLazarus (Einaudi, translation by Maurizia Balmelli)
Motivation
"The Lazarus Project by Aleksandar Hemon is 290 pages long but there is not a single dispensable paragraph in its entirety. This powerful novel (Hemon's third book) tells two stories set in two different periods. The first tale, which takes place at the beginning of the twentieth century, recounts how a Jewish immigrant named Lazarus is mistaken for a dangerous anarchist assassin and is mowed down in Chicago. Lazarus is quickly buried but (in a ghastly variation on his name) is disinterred by medical students who rob his corpse of its organs. Lazarus's sister Olga struggles to recover her brother's body and to give him a decent religious burial and to clear his name.
The other story, which takes place now, is about a Bosnian writer living in Chicago named Vladimir Brik who becomes intrigued with the Lazarus story. He tries to reconstruct it and relive it by returning to Eastern Europe with a photographer friend. The casual violence of Sarajevo today (the photographer is shot and killed by a passerby who wants to try out his new rifle) is spliced into the turn-of-the-century violence of policemen in Chicago.
Whether Hemon is writing about Brik's breaking his hand while beating up a detestable pimp or about a Viennese Jew in Chicago at the beginning of the twentieth century trying to wheedle incriminating information out of Lazarus's sister, his story-telling is always vivid and authentic. Most novels sag and repeat themselves or lose their momentum; The Lazarus Project remains terse and dynamic and truthful from one end to the other.
Hemon's story-telling is always compelling. The minute we begin to read a page or even a sentence, we are drawn into the powerful currents of the narrative. His syntax is straightforward, even blunt, but his sensibility is alive to those details that pump life into every portrait, every scene.
We live in a shattered world of immigration, of ethnic cleansing, of tribal warfare, of globalization, of exploitation of the third world by the first. Although this fragmentation has reached its apogee in our day, it commenced with the beginning of modernity, an international economy and industrialized warfare. Without ever being didactic or essayistic, Hemon presents us with the raw human data of a violent and disrupted society and traces it back to the dawn of the twentieth century. These large forces, however, are always dramatized by memorable characters who often act and react in complete ignorance of one another.
Aleksandar Hemon dispels this ignorance and allows us to understand what appears mysterious and occluded to the uninstructed eye. He is our guide into the great misunderstandings that undermine the cohesion of our world. With Hemon's vision we can at last render the opaque transparent, the inscrutable understandable. He is a master story-teller whose tales are paced swiftly, whose characters are convincing and particular, whose scenes etch themselves on our consciousness with the blinding force of a flash photo shot in the dark. But these tales are not just entertaining and engrossing; they are also emblematic of the vexed politics of our day."
Best Translation
Franca Cavagnoli (Feltrinelli)
Tommaso Pincio (minimum fax)
Roberto Serrai (Marsilio)
The prize for the best Italian translation of a work of foreign fiction awarded ex-aequo for the translation of The Great Gatsby by F. Scott Fitzgerald
Finalists
Marie Ndiaye, Three Strong Women  (Giunti Editore)
Marie Ndiaye was born in 1967 in Pithivier to a Senegalese father and French mother. She graduated from L'Academie de France in Rome. Between 1985 and 2009 she has published more than twenty works, including novels, short stories and comedies. Several of her novels have been published in Italy, including In The Family, Thinking of the Senses, The Devil, All My Friends, Dad is Back, The Off-Season, Close to the Heart andThree Strong Women. She has won the Prix Femina in 2001 and the Prix Goncourt in 2009 for Three Strong Women.
David Mitchell, The Thousand Autumns of Jacob de Zoet (Frassinelli)
David Mitchell was born in 1969 in Southport, Lancashire; holds a degree in English and American literature and has a masters in comparative literature. He lived in Japan, teaching English, from 1994 to 2003, when he moved to Ireland, where he currently resides with his wife and children. The winner of numerous awards, he has published five novels: Ghostwritten, which won the Mail on Sunday / John Llewellyn Rhys Award, number9dream and Cloud Atlas, both finalists for the Man Booker Prize; Black Swan Green, which was selected as one of the 10 best books of the year by Time
Miguel Syjuco was born and raised in Manila. His debut novel Ilustrado won the 2008 Man Asian Literary Prize, the Hugh MacLennan Prize, the Palanca Award; was a finalist for the Grand Prix du Livre de Montreal, the Amazon First Novel Award, and the Commonwealth First Book Prize for the Canada and Caribbean region. Ilustrado has been translated into more than fifteen languages. He has a bachelor's degree in English literature from the Ateneo de Manila University, an MFA from Columbia University, and a PhD in literature from the University of Adelaide. He has written forinternational publications, including The New York Times, the International Herald Tribune, The Drawbridge, The Walrus, the Globe & Mail, and the CBC. He currently lives in Montreal.
Wells Tower,  Everything Ravaged, Everything Burned (Mondadori)
2010 IV EDITION WINNERS
Best Foreign Fiction
Percival Everett, Wounded (Nutrimenti)
Percival Everett was born in Fort Gordon, Georgia in 1957. He is Distinguish Professor at University of Southern California. He won in 2002 the Hurstun/Wright Legacy Award for his novelErasure. He wrote collections of short stories, two volumes of poetry. Among his novels, American Desert (2004), Damned if I do (2004), Wounded (2005),The Water Cure (2007) and I am not Sidney Poitier (2009)
Motivation
Percival Everett's Wounded is a happily hyperbolic novel which shows us the American New Arcadia in all its sublime nature. The red desert of Wyoming is a sort of vertiginous, static second protagonist to the actions and destinies of man. But it is also inextricably intertwined with the anxiety and torment of american identity: what are its limits, what are its responsibilities, what is the ideal morphology of the individual in relation to others – neighbors, strangers, the unnoticed and the unaccepted?
On his ranch, just steps from the seemingly endless desert, the protagonist John Hunt – a black cowboy with a degree from Berkeley, and a scholar of Kandinsky and Klee – raises horses and reflects, like a philospher, on the universal value of piety and its particular applications. The contradictions of history, the paradox of mortality and Hunt's fierce reactions to injustice constitute the fulcrum of this exceptional novel, which speeds towards its difficult conclusion. It reveals the secrets and tremors of a humanity that in one moment can contradict itself and rush towards the inhumane, while intimately and structurally maintaining itself in an indication, a suggestion, of hope.
---
Best Translation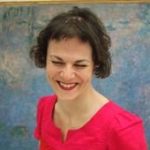 Maurizia Balmelli, Cormac McCarthy's Suttree (Einaudi)

Maurizia Balmelli born in Locarno, Switzerland in 1970, has long lived in Paris where he studied theater at the Ecole International du Théâtre Jacque Lecoq and taken the first steps in publishing as a reader working with Hachette. In 1996 she arrived in Turin to attend the Golden Master and two years after she started her first translation, I am the dark by Fred Vargas. Since then she travels with her cat between Switzerland and Italy, translating from French and English for several leading publishing houses and literary translation workshops. Among the authors translated, Roman Gary, J.M.G. Le Clézio, Agota Kristof, Emmanuel Carrère. She is currently translating a novel by Martin Amis.
---
Finalists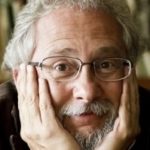 Héctor Abad , The Oblivion We Shall Be (Einaudi)
Héctor Abad was born in Medellín, Colombia in 1958. Novelist, journalist. He also translated works by Italo Calvino, Leonardo Sciascia, Primo Levi, Giuseppe Tomasi di Lampedusa and Natalia Ginzburg. Among his books, Angosta, El Olvido que Seremos (The Oblivion We Shall Be – 2006). His works have been translated into a number of languages. Héctor Abad has also been a fellow at Santa Maddalena.
Nam Le, The Boat (Guanda)
Nam Le was born in Vietnam (1978) and raised in Australia. His first book, The Boat was received with great acclaim and won the PEN/Malamud Award, the Australian Prime Minister's Literary Award, the Anisfield-Wolf Book Award, the Dylan Thomas Prize, The Melbourne Prize and a U.S. National Book Foundation "5 Under 35" Fiction Selection and the "book of the year" in numerous selections around the world. The Boat has been translated into thirteen languages. Nam Le is the fiction editor of the Harvard Review. He has also been a fellow at Santa Maddalena.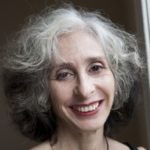 Jean Echenoz,  I'm Off (Adelphi)
Jean Echenoz was born in Orange, France (1947). He published his first book, Le méridien de Greenwich in 1979. In 1983 he receivd the Prix Médicis for Cherokee and in the same year the Prix Aresteion for Lac. In 1999 he received the Prix Goncourt for I'm Off (Je m'en vais). Among his books Jérôme Lindon,Ravel (Ravel – The New Press, 2007), Courir (Running – The New Press, 2009).
​
2009 III EDITION WINNERS
Best Foreign Fiction
Jhumpa Lahiri, Unaccustomed Earth  (Guanda)
Jhumpa Lahiri was born in London, England and raised in Rhode Island. Her debut story collection, The Interpreter of Maladies, won several awards, including the Pulitzer Prize for Fiction in 2000.The Namesake, her first novel, appeared in 2003 spent several weeks on the New York Times bestseller list. She also received a PEN/Hemingway Award, an O. Henry Award, the New Yorker's Best Debut of the Year Award, and an Addison Metcalf Award. Her latest collection of stories, Unaccustomed Earth, was also a bestseller.
---
Best Translation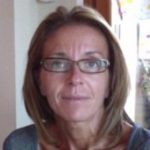 Claudia Zonghetti
Vasily Grossman's Life and Fate (Adelphi)
---
Finalists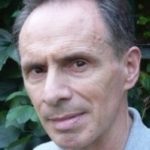 David Albahari was born in Pécs, former Yugoslavia, in 1948. He has published nine collections of short stories and eleven novels in Serbian, includingLeeches ( 2005). His collection of short stories Description of Death won the Ivo Andriç Award for the best book of short stories published in Yugoslavia in 1982, as well as the Balcanica Award and the Berlin Bridge Prize. His books have been translated into sixteen languages. He is a member of the Serbian Academy of Sciences and Arts.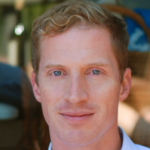 Andrew Sean Greer, The Story of a Marriage (Adelphi)
Andrew Sean Greer was born in Washington. After the publication his debut short-story collection, How It Was For Me, his first novel,The Path of Minor Planets, was published to much acclaim in 2001, and his second book, The Confessions of Max Tivoli, came out in 2004. His latest novel is The Story of a Marriage. He lives in San Francisco.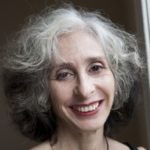 Deborah Eisenberg, Twilight of the Superheroes (Alet Edizioni)
Deborah Eisenberg grew up in suburban Chicago, Illinois. She is the author of four collections of stories, most recentlyTwilight of the Superheroes, and one play, Pastorale, which was produced at Second Stage in New York. The recipient of a Whiting Writers' Award, a Lannan Foundation Fellowship, a Guggenheim Fellowship, and the Rea Award for the Short Story, she is also a frequent contributor to the New York Review of Books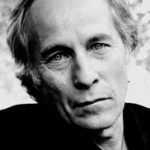 Richard Ford, The Lay of the Land (Feltrinelli)
Richard Ford was born in Jackson, Mississippi, in 1944. He has published five novels and three collections of stories, including The Sportswriter, Independence Day, Wildlife, A Multitude of Sins and The Lay of the Land in October 2006. Independence Day was awarded the Pulitzer Prize and the PEN/Faulkner Award for Fiction. His long-awaited new novel, The Lay of the Land, is his third Frank Bascombe trilogy, following the bestselling The Sportswriter and Independence Day.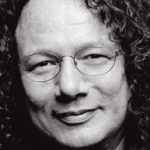 Ingo Schulze, Handy: Dreizhen Geschichten in alter Manier (Feltrinelli)
Ingo Schulze was born in Dresden in 1962, studied in Jena and worked in Altenburg as a drama advisor and newspaper editor. He has lived in Berlin since 1993. He received the Berliner Literaturpreis and Johannes-Bobrowski-Medaille for Simple Stories (1998). He won this year's Premio Grinzane Cavour for his great novel Neue Leben, published in 2005. His story collection Handywas awarded the 2007 Leipzig Book Fair Prize. Ingo Schulze is a member of the Akademie der Künste Berlin and of the Deutsche Akademie für Sprache und Dichtkunst. He lives in Berlin.
​
2008 II EDITION WINNERS
Best Foreign Fiction

Arturo Pérez-Reverte, The Painter of Battles (Marco Tropea Editore)
Arturo Pérez-Reverte was born in Spain in 1951. He worked as war reporter for 21 years. His first novel, El húsar, set in the Napoleonic Wars, was released in 1986 to wide acclaim. His subsequent novels, The Fencing Master, The Flanders Panel, The Club Dumas, Capitain Alatristeetc. were translated in over 29 languages. In his latest novel, The Painter of Battles, which is inspired by the author's war-time experiences in Bosnia, a retired war photographer confronts his past. Pérez-Reverte has been a member of the Real Academia Española since 2003.
---
Best Translation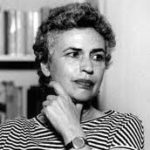 Silvia Bortoli
Thomas Mann's Buddenbrooks (Mondadori)
---
Finalists
Peter Cameron
,  
One Days This Pain Will Be Useful to You (Adelphi)
Peter Cameron is an American novelist and writer, who lives in New York. His first book, One Way or Another was published by Harper & Row in 1986. His second novel, The Weekend, was published in 1994 by Farrar, Straus & Giroux, followed by Andorra andThe City of Your Final Destination. His latest novel, One Day This Pain Will Be Useful to You, was published by Adelphi (Italy) in May 2007. A collection of his short stories published in the New Yorker became a book. His work has been translated into a dozen languages and several of his novels were adapted for the screen.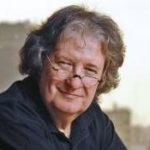 José Pablo Feinmann
,
Heidegger's Shadow (Neri Pozza)
José Pablo Feinmann was born in Buenos Aires in 1943. A professor of philosophy, he is the author of numerous essays and novels, as well as plays and scripts, and is considered one of Argentina's best contemporary authors. His latest novel Heidegger's Shadow was received with wide acclaim both by the critics and by the public.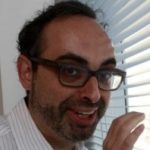 Gary Shteyngart
, 
Absurdistan (Guanda)
Gary Shteyngart was born in 1972 in St. Petersburg, and emigrated to the United States in 1979. His debut novel The Russian Debutante's Handbook had an enormous successon release and won numerous prizes. It was followed by Absurdistan, which was named among the 10 Best Books of 2006 by many critics. He has been described as one of the most talented and amusing writers of his generation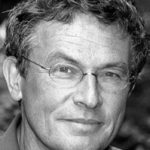 Charles Lewinsky
,
Melnitz (Einaudi)
Charles Lewinsky was born in 1946 and lives between Zurich and France. He worked as a stage director. His novel Johannistag was awarded the Schiller Prize for literature. Among his latest works is the script for the film Just an Ordinary Jew, a musical review about Jewish emigrants in wartime New York. His great novel Melnitz ( La fortuna dei Maijer) is a 912-page saga that keeps the attention of the reader from the first page to the last.
2007 I EDITION WINNERS
Best Foreign Fiction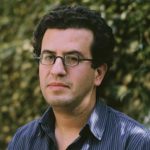 Hisham Matar, The Country of Men (Einaudi)
Motivation
Hisham Matar's novel, In The Country of Men, is told through the stupefied and suffering eyes of a nine-year-old child, living one of the tragic stories in Gaddafi's Libya. His life in the shadow of the dictator's regime has a reality resembling the prophetic nightmares of Kafka. Born in New York in 1970, the son of a Libyan diplomat who became involved in a dissident movement and subsequently disappeared, Matar lived in exile from 1979, first in Cairo and then in London. He writes in English, trying to change through narrative invention the unlucky destiny of his parents and his country. The subject of this already mature and skilful first novel, the destruction that the regime perpetrates against its opponents: arresting them, humiliating and torturing them before eliminating them. The same kind of events were analyzed by Primo Levi in In a country of informers and spies, where an omnipotent political police rules, the walls have ears and the moral degradation practised by the regime spreads like a contagion pushing its victims into the abyss. As in Auschwitz, it is not enough to be victims to be on the right side. The universe described by Matar is not a world divided into good and evil, but has a perverse and fragile ethical complexity, scrutinized without fear by the author, with a firm hand and the heart of a poet. In The Country Of Men is not to be read as a document or a testimony, but as real literature, capable of transcending the limitations of time and space to assume universal value, capable of charting unknown, uncomfortable territories of human pain and truths.
---
Best Translation   

Bruno Ventavoli
Magda Szabo's Pilátus (La Ballata di Iza – Einaudi)
---
Finalists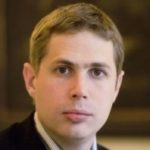 Daniel Kehlmann, Measuring the World (Feltrinelli)
Measuring the World by Daniel Kehlmann is an exhilarating novel in which philosophy and history, science and literature meet in a refined interplay of fiction and reality. Two great figures who lived between the 18th and 19th centuries, the geographer and scientist Alexander von Humblodt and the great mathematician C.F. Gauss, are the heroes of the novel. They are engaged in a sublime enterprise: measuring the world. One travels through the South American forests, an avid observer of enigmatic realities. The other one, lost among numbers and formulas in the small world of Gottingen, is intent on revolutionary discovery: the curvature of space. With an affable style and sense of humour Kehlmann reconstructs the encounter of those two geniuses during the Congress of Science that took place in 1828 in Berlin. This is the point of departure for the radiography of a time charged with expectations and hopes with reality changing in a bitter delusion. Scientific grandeur and political misery—almost emblems of an eternal clash between creativity and life—are interwoven with the destiny of our protagonists. With the post-Napoleonic era in the background, the novel follows the daily life of two slightly clumsy and bizarre masters, who are open to the infinite possibilities of the mind but overwhelmed by the narrowness of life. With irreverent but affectionate participation, and an irresistible lively narration, Kehlmann has written a comedy which creates an explosion between the sublime and the banal, between the limits of human enterprise and the unlimited ardour of the mind. Though concerned with the past, Measuring the World is a book for today.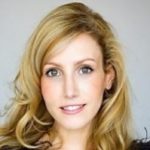 Marisha Pessl, The Theory and Practice of Everything (Bompiani)
Mixing irony, literary ambition and talent, the young Marisha Pessl has written a debut novel that is both an intellectual thriller and a story that reflects the vulnerability of adolescence. What is most striking about The Theory and Practice of Everything is the author's ability to move between various narrative levels. She pays homage to Nabokov with her many references to Lolita (the story of a middle-aged professor crossing America by car in the company of a young girl, an adventure that has in its background the tragic death of a woman) and while stirring a brew of brilliant, irreverent prose. The novel's action is told through the voice of a girl, who though slightly naive, has been trained in philosophical, literary and political debate acquired during many hours passed in the car with her intellectually demanding father, while crossing American highways. These travellers have the character of fugitives, and end up in a provincial town where making light on a series of crimes coincides with the coming of age of our heroine. Writing The Theory and Practice of Everything, Marisha Pessl also wanted to demonstrate that the books we read have a profound influence on our life and on the choices we make. The fact that she succeeds in illuminating that truth with humor and lightness is another quality of her book that stands to be acknowledged.
Zadie Smith, On Beauty (Mondadori)
On Beauty by Zadie Smith is an intelligent interrogative novel dwelling on the meanings of multiculturalism and on the possibility of the survival of art and literature in the present world. The genre chosen by the author is the academic novel built on the model established in the 1950s by the elegant Angus Wilson, then revisited in the 1980s by the less elegant David Lodge. From this genre Zadie Smith draws and develops with originality the topic of the conflict between academics—here Howard Belsey, the WASP protagonist, and Monty Kipps, champion of Caribbean conservatism—both of them scholars of Rembrandt in the prestigious, imaginary Wellington College on the East Coast of the United States. Prisoners and rulers of a separate world, proud and autocratic, the two heroes give life to a situation that is spontaneous and autoironic, in which the private and the pressing questions about identity and race are masterfully mixed. Always in the background is Smith's model, Edward Morgan Foster's Howard's End. Throughout On Beauty there is a continuous, vigilant inspiration and a great delicacy in representing the most difficult aspects of the human psyche.