The jury for the Premio Gregor von Rezzori — Città di Firenze, XVI edition
Andrea Bajani is an Italian writer and journalist. In 2011 he won the Premio Bagutta with his novel Ogni Promessa and in 2008 the Premio Super Mondelo, the Premio Recannati and the Premio Brancati for his novel Se Consideri le Colpe. In 2006 he wrote the reportage Mi spezzo ma non m'impiego about the uncertainties facing Italian workers. He lives and works in Germany.
Ernesto Ferrero is an author, literary critic and director of the Torino Book Fair. He has written several novels, a biography, curated a dialogue between Primo Levi and Tullio Regge, and was the Editorial Director of the publishing house, Einaudi. As a critic he writes for publications including La Stampa, Il Sole 24 Ore and frequently appears as a cultural commentator for RAI. He lives and works in Torino.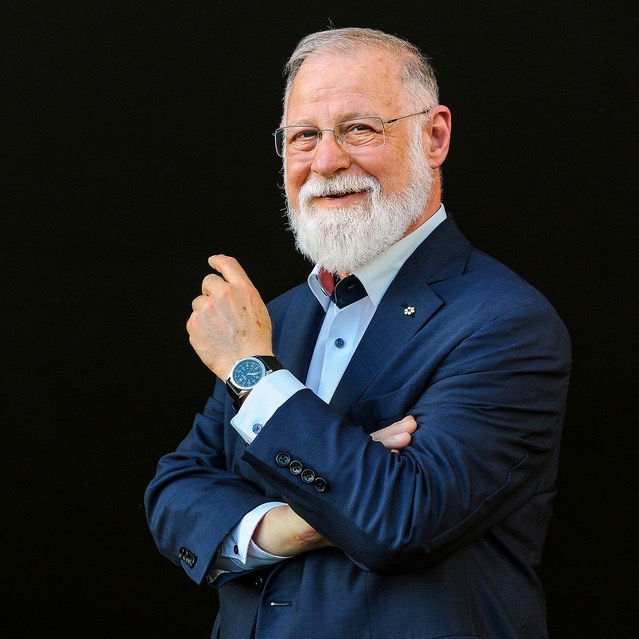 Alberto Manguel
 is an Argentine-born Canadian writer, translator, editor and lecturer. Among his five novels, a book of film criticism and numerous essays, he wrote the widely acclaimed
A History of Reading
 in 1996. Manguel continues to edit a number of literary anthologies and writes a regular column for
Geist
 magazine. He lives and works in the US and has recently been nominated Director of the Buenos Aires National Library, for the "seat of Borges".
Beatrice Monti della Corte was born to a Lombard father and an Armenian mother. In 1955 she opened the Galleria Dell'Ariete in Milan, which for over twenty-years became a centre for international writers and artists. In '67 she married the writer Gregor von Rezzori with whom she remained in Tuscany, and after his death in 1998 transformed their house into a foundation for prominent writers from around the world, which has hosted, so far, over 170. She continues to work as a contributing editor for Vanity Fair and lives between New York and Tuscany.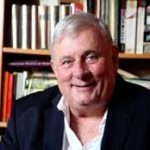 Edmund White  has written some twenty-five books and edited several anthologies. He is perhaps best known for his biography of French writer Jean Genet, for which he won the National Book Critics Circle Award.. He is also the author of a trilogy of autobiographical novels—A Boy's Own Story, The Beautiful Room is Empty, and The Farewell Symphony. He is a member of the American Academy of Arts and Letters and an officer in the French Order of Arts and Letters and a winner of the France-Amériques award and of the Mondello prize in Sicily. He taught writing at Princeton and lives in New York City.
Maylis de Kerangal is the author of many novels and short-story collections. She has been the recipient of various awards throughout her literary career, including the Prix Médicis in 2010 for Birth of a Bridge, the Landerneau Prize in 2012 for Tangente Vers l'Est and the France Culture – Télérama Prize in 2014 for Mend the Living. In 2004 she founded the publishing house Editions du Baron Perchè, specialized in children's literature.
The jury for the best translation into Italian of the Premio Gregor von Rezzori — Città di Firenze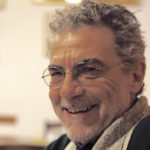 Andrea Landolfi (Rome, 1957) teaches German literature and literary translation at the University of Siena, where, until 2013, he directed the MA in"Literary translation and text editing". He has studied and translated Goethe, Schopenhauer, Hofmannsthal, Mann, Musil and von Rezzori, amongst others. In 1996, for translating a book by von Rezzori, he won the Premio Prezzolini for translation, in 2008, the Premio Città di Biella for translation of poetry, and, in 2016, he won the Übersetzungsprämie for his career as translator. From 2007 to 2013, he was the president of the translation section of the Premio Gregor von Rezzori – Città di Firenze. He is a member of the Bayerische Akademie der Schönen Künste.
Paola Del Zoppo is a literary critic, scholar and translator. She teaches German literature at the University of Tuscia and Translation and Publishing at the University of Siena's Master's in Translation. In nearly two decades of activity she has translated poetry, fiction and non-fiction from German and English for various publishers and magazines, including authors such as Gwyneth Lewis, Marion Poschmann, Susanne Stephan and Lutz Seiler. Her most recent published translations are Anne e i fantasmi by Laura Freudenthaler (Premio Europeo 2020, Voland) and Il miracolo di Pentecoste by Sibylle Lewitscharoff (Del Vecchio Editore).